Imprint
Information according to the § 5 TMG:
Address
Finow Automotive GmbH
Walzwerkstraße 23
16227 Eberswalde
Representation by the Executive Director:
Andreas Florenkowsky

Incorporation:
Registration in the commercial register.
Registration Court: Frankfurt Oder.
Registration Number: HRB 8015FF

Sales Tax:
Tax Identification Number according to the sales tax law §27:
DE 205297115
Dispute Resolution
The European Commission provides a platform for online dispute resolution:
https://ec.europa.eu/consumers/odr
.
Our email address can be found above in the imprint.
We are not willing nor are we obliged to participate in dispute settlement proceedings before a customer arbitration board.
Legal Notice
The information on this website is compiled with care and updated regularly. Nevertheless, Finow Automotive GmbH assumes no liability for transmission errors or guarantees the accuracy, correctness or completeness of the information.
Liability for Content
As a service provider, we are responsible according to § 7 Abs.1 TMG for the content we provide on these webpages according to the general law. According to §§ 8 bis 10 TMG, we as a service provider are not required to monitor any external information that is stored or to investigate indications of illegal activity.
The obligations to remove or block the use of information according to the general laws remains unaffected. A liability for this content is only possible from the concrete date of awareness of the specific infringement. Upon notification about the violation, we will immediately remove the affected content.
Liability for Links

Our offer includes links to external (3rd party) websites which include content that we have no influence over. Therefore, we do not assume any liability for this third party content. The liability for linked pages always remains the provider or operator of those linked pages. The linked pages were reviewed for possible legal violations at the point of linking. Illegal content could not be identified at the time of linking.
However, a permanent control of the content of linked pages is not a reasonable burden without concrete indications of infringement. Upon notification about legal violations, we will immediately remove the links.
Copyright
The content and work contained on these pages that was created by the site operators is subject to German copyright law. The reproduction, processing, distribution and any other use outside the limits of the copyright require written consent from the respective author or creator. Downloads and copies of this website are for private, non-commercial use only.
The copyright of third parties was considered for all content on this website that was not created by the operator. In particular, any third party content is marked as such. If you still find a case of copyright infringement, we request to be notified about it. As soon as we are notified about these violations, we will remove the specific content immediately.
Source: www.e-recht24.de (translation)

We have been funded and supported by: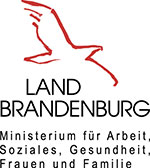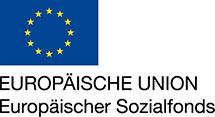 "Funded by the Ministry of Labor, Social Affairs, Health, Women and Family from the European Social Fund of the State of Brandenburg."


Design of the Website
Uwe Kleber

Photos
Steffen Herre, Herrepixx, Eberswalde / Lars Wiedemann, Berlin / Susanne Meyer, Eberswalde / Fotolia: © ehrenberg-bilder / Fotolia (Datei #25912715, Motiv Auszubildende); © Aleksei Demitsev / Fotolia (Datei #55602543, Motiv Auto in Fahrt, grün); © pixelcaos / Fotolia (Datei #170452913, Motiv Karosserie mit Reifen); © Fotolia / Datei # 5656264 (Karosserie ohne Reifen); © ag visuell / Fotolia (Datei #97941132, Motiv transparentes Auto mit Motor)
Maps
Berlin-EW und Site Plan: Susanne Meyer, Eberswalde
Text
Ulrich Wessollek, www.wilmawirbt.de